Leylines
Races of Telicia
Eldin Lowborn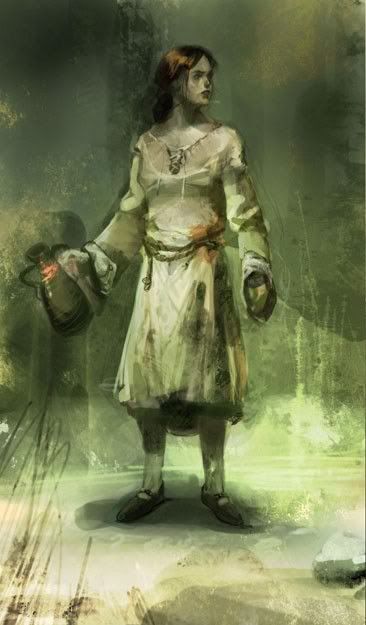 The Holy Nation of Eldin, the largest of the Three Lands, is a powerful religious military country that prides itself on its strict caste system, which restricts over half the population from so much as Bonding to a Leyline, much less any sort of active role in their government. Peasants can work off of land granted to them, but were disallowed from taking on any ventures of their own beyond the mundane tasks they are assigned. Long ago, this system spurred a series of revolutions, known as the Troubles, that disrupted Eldin's solitary grasp of the Telician continent, giving birth to Selenne and Ganaval, the other two modern nations. They would have lost more, as well, if not for a new measure passed by the Council of Lords which forever changed the castes of the Holy Nation.
Eldin's Lords are a stubborn sort, so radical change was out of the question, but from the ruins of the Troubles a new caste emerged from the peasant Lowborn. Extended only to those whose lineage can be provably traced back to bastard children whelped by a Highborn Noble, the middle class, the Oathsworn, were granted rights and privileges above and beyond what any peasant could hope to achieve. After swearing binding oaths to the Council of Lords, they were granted access to one of Eldin's Leylines, given leading roles in security and military forces, and have since enjoyed a sort of professional freedom that was once only experienced by the Highborn themselves. Their loyalty, service and power is what preserved the Council of Lords in the closing days of the Troubles, and although considered Lowborn, even some Highborn consider the Oathsworn the pride of their nation.
Whether Peasant or Oathsworn, as one of the Lowborn you have lived a life of servitude to your Highborn masters. Although many may live their lives without ever seeing or hearing from one of the Highborn, and retain enough freedoms to consider themselves well above the average slave, the words of the Highborn have been your law for as long as you can remember. Were the Lords your friends and allies, or were spat upon and ground into the dust? Your story is your own.
+2 Con, +2 Dex
+2 Athletics, +2 Endurance
+1 Fort defense
Eldin Lowborn gain an extra hit points equal to their Con bonus whenever another character's power allows them to spend a healing surge.
Gift of Servitude – Encounter power; Immediate interrupt
A life of service to fickle lords has left you adept at spotting weaknesses in your allies, and covering them without insult.
1 within Close Burst 1
Trigger: An adjacent ally is hit by an opponent.
Effect: You may force that opponent to re-roll the attack. The enemy uses the second roll, even if it is lower.
Eldin Highborn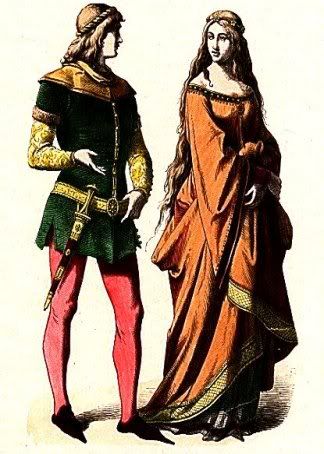 It is said that, when mankind first awoke upon the continent Telicia, the One God granted only one among his flock the privilege of being his Exalted Herald among the nations of man. Wielding the powers of a God, he carved out a kingdom from the wild forests, deserts and mountains so his people might know peace, and ruled the Holy Nation for almost a century before vanishing into the mists of time. Over the course of his reign, he birthed 21 sons upon 21 wives, each of which became the founders of the 21 Highborn Houses of Eldin. Even to this day, the name of Karos Eladin remains legend the world over, but whether his story is myth or history is largely up to debate. In the Holy Nation of Eldin however, both the Church of the One God and the progeny of Karos hold sway, their people's belief in the doctrine and legend unwavering.
As one of the Highborn, you've lived a life of privilege, surrounded by servants and luxuries that common men have never known. Has it made you cold and vindictive, unappreciative of the luxuries you once enjoyed? Or did you strive to share your wealth with common men against the wishes of your family? Your story is your own.
+2 Cha, +2 Int
+2 Diplomacy, +2 History
+1 Will defense
+1 Attack vs. Unbonded foes(minions)
Command of Censure – Encounter power; Minor Action
Calling on the power of your bloodline, you command your foe to lay down their arms.
1 within Close Burst 5
Cha vs. Will
If successful, the target takes an attack penalty equal to your Cha modifier until the end of your next turn. If successful against an unbound foe(minion), they will lay down their arms and surrender.
Selennian Collegiate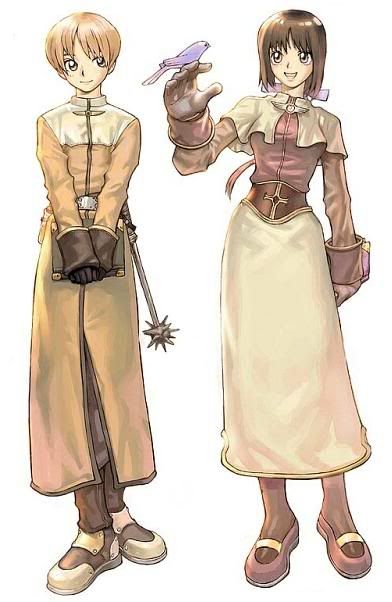 The Troubles, the time of war and revolution that birthed the modern nations of Telicia, were said to have begun due to the actions of one woman. Selenne Deshard, a Highborn daughter of the ruling Lord of the Deshard House, began speaking out about the how the lack of education was hurting the industry of the nation. Peasants were born and raised as nothing but Peasants, and only the Highborn, a mere 1% of the population, was allowed to have any sort of real, lasting use to the country. As she was rebuked by the Council of Lords time and time again, she grew more and more radical, until finally she fled to the countryside and raised an army in defiance of her father's follies.
In the war that followed, the Warrior Queen Selenne disavowed her family name, and with her widespread support, won the country's center away from the Council of Lords. Her people elevated her as their Queen and named the nation in her honor, and her reign is considered a golden age of learning and production. The first and only government-run educational and medical organizations were formed during her time, and each of her subsequent successors to the throne of the matriarchal nation have only expanded upon these precepts, making the nation of Selenne a hotbed for learning and innovation.
As a Selennian Collegiate, you are a graduate of this education system, bearing with you your final task as you set out into the wide world. Like all graduates, you have been tasked with finding new knowledge or discovering new techniques which can be brought back and shared with other, but where that task will take you, and how you adhere to it, is entirely in your hands. After all, your story is your own.
+2 Int, +2 Wis
+2 Arcana, +2 Religion
+1 Will defense
+1 damage against foes that he has gained extensive knowledge of from knowledge skills.
Crippling Knowledge – Encounter power; Minor action
You use your knowledge of your enemies to expose them to your ally's attacks.
1 within Close Burst 5
Int vs. Will
Your must have already gained knowledge of the target with your knowledge skills. On a hit, you give the enemy vulnerability to all damage equal to your Int bonus until the end of your next turn.
Selennian Queensworn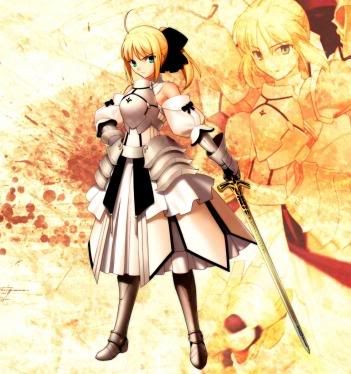 Although the nation of Selenne was built upon the precepts of education and industry, there are many who have instead devoted themselves to following in the Warrior Queen Selenne's footsteps, and have taken up arms to serve in the Queensworn, the organization that serves as both Selenne's standing military and its security forces. Having been founded by a woman itself, the Queensworn is the only military on Telicia that allows both sexes to join its ranks. But men and women alike, all Queensworn have a greater goal in mind; from their ranks, the elite of the elite are selected to join the Queensguard, which provides personal protection for the royal family of Selenne.
Separate from the colleges of the rest of the nation, the Queensguard generally begin their training from a young age, visiting separate military institutes and receiving a different sort of education there than there rest of their peers. Although they are taught far more than the simple art of combat, their martial and magical training takes precedence over their education, ensuring that the next generation of Queensworn will be fit to continue balancing the peace of the realm on their shoulders in the times to come.
As a Selennian Queensworn, you have, in the past, dedicated yourself to a cause beyond your simple needs, and were trained to serve to protect the peace of Selenne with your sword and Talent. Do you still serve, or have you lost your way and fled your homeland? Are you a noble knight, or a vindictive vigilante? Your story is your own.
+2 Str, +2 Wis
+2 Perception, +2 Insight
+1 Reflex defense
+2 AC when flanked by enemies
Spot the Weakness – Encounter power; Minor Action
Trained from a young age to spot danger before it can act, your keen eyesight allows you to spot the weakness in your enemy's stance and lead your allies to victory.
1 within Close Burst 5
Wis vs. Reflex
The enemy takes a penalty to their AC equal to your Wis bonus until the end of your next turn.
Gan Freeborn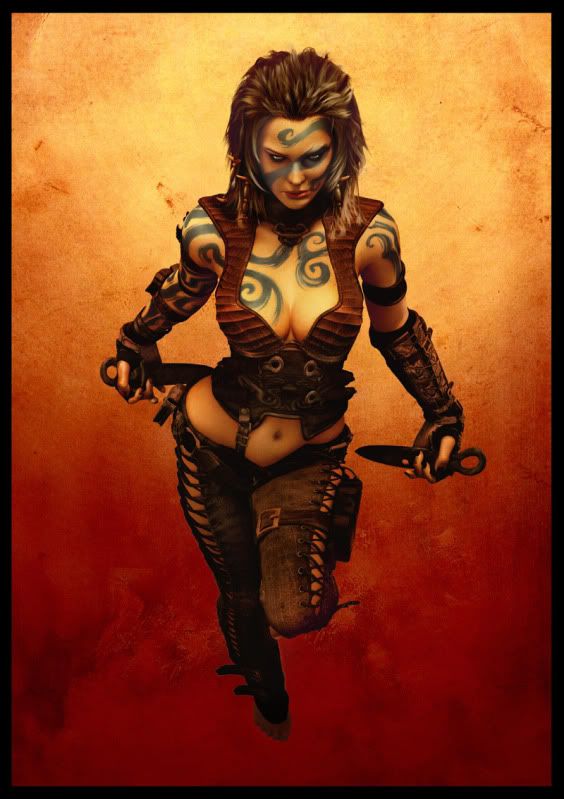 In the midst of the Troubles, Selenne's sudden coup split the loyal forces of Eldin in half. Although the Highborn managed to consolidate their rule in their seat of power in the West, the garrisons on the Eastern Rim quickly found themselves outnumbered and out-fought by the peasant armies led by a former farmer by the name of Alric Strong. Without ever resorting to seeking support from sympathetic Highborns as Selenne's forces had, they won the East with their own hands, and founded the nation of Ganaval on freedom and justice for all men, not just those who had the pleasure of being born lucky.
The small capitalist democracy quickly grew, and almost came to war with neighboring Selenne before a peace was formed; it is said both the Warrior Queen and Alric disliked and distrusted one another, but the common threat from Eldin in the West put their quarrel on hold indefinitely, and their successors formed a lasting peace between the two nations. Now it remains stable and is Telicia's most profitable and productive nation in the modern day. Men pursue their own wealth and dreams, forming businesses or vying for public office as they see fit, and amidst all the confusion a certain sort of sense was made.
You are one of the Freeborn, and have been raised from birth in the the Free Nation under the influence of a variety of peoples and cultures from across Telicia. Even traders from the Wilds to the North, where no nation holds sway, have been known to make stops along the Gan border, and you have been given the freedom to choose your own destiny in this land of opportunity. Have you grown selfish and self-centered, concerned with profit and naught else? Or do you seek to become an important figure to your peers, and elevate yourself to a position worthy of respect? Your story is your own.
+2 Dex, +2 Con
+2 Acrobatics, +2 Stealth
+1 Reflex defense
+1 bonus on all Acrobatic and Athletic stunts in combat
Deft Manuever – Encounter power; Minor Action
You use your natural agility to catch your opponent off-guard.
Personal
Effect: You may make an Acrobatics check in place of an attack roll on the next attack roll you make this round. The power counts as an Acrobatic stunt for this purpose.
Gan Newblood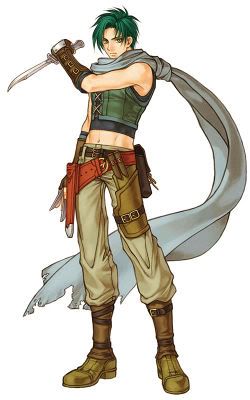 Ganaval, the Free Nation, was formed on the tenants of equality and possibility, so that all men might strive for something greater in their lives. And strive they have. As Ganaval's economic power grew, and rumors of the wealth and opportunity that awaited people there began to circulate, many of the impoverished peoples and vagabonds of the other nations began to see the Free Nation as a sort of promised land. In overwhelming numbers, immigration slowly began to overwhelm the native population of Freeborn, earning these travelers the derogatory name of Newbloods. In time, the Ganaval government had to take action to secure their borders and limit immigration into Ganaval, and today outsiders are looked at in a better light, but the term Newblood remains, and is generally used when referring offensively to anyone who either has immigrated in their lifetime, or is descended from immigrants that failed to integrate into normal Gan society.
As a Newblood, you too have found your way to the Free Nation, either seeking opportunity or something else. The difference between Ganaval and your homeland is staggering, however, and as you search for footing in this strange land, you will likely begin to find yourself adapting and changing to your environs. But why have you come here? And who were you before the journey? Your story is your own.
+2 Str, +2 Cha
+2 Bluff, +2 Streetwise
+1 Fort defense
Deal damage equal to your Str bonus on each successful combat maneuver
Unbalance the Foe – Encounter power, free action
Taking advantage of the opening you've created, you deliver a quick and brutal strike at your enemy.
Trigger: You successfully complete a combat maneuver that doesn't allow an attack.
Effect: You may make an immediate basic attack as a follow-up.
Vagabond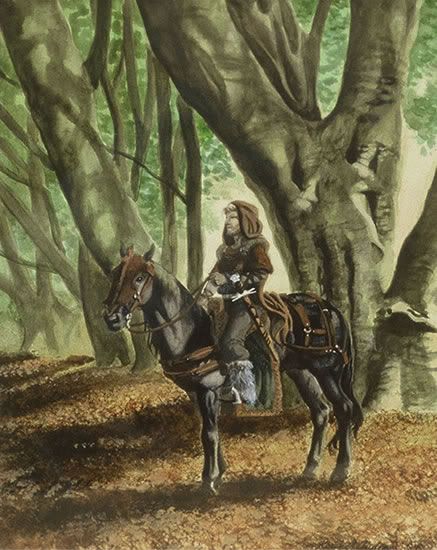 As a vagabond or drifter, you owe fealty to no nation or crown. Either seeking great wealth or simple adventure, you have never stayed in one place long enough to grow a lingering attachment, and are your own man in a way the people of the Free Nation can never hope to emulate. Your life is your own, as is your story. Do with it what you will.
+2 to any one ability score
You gain training in one additional skill from your class skill list.
+1 to Fort, Ref and Will defenses
You gain a bonus feat at 1st level. You must meet the feat's prerequisites.
You know one extra at-will power from your class.